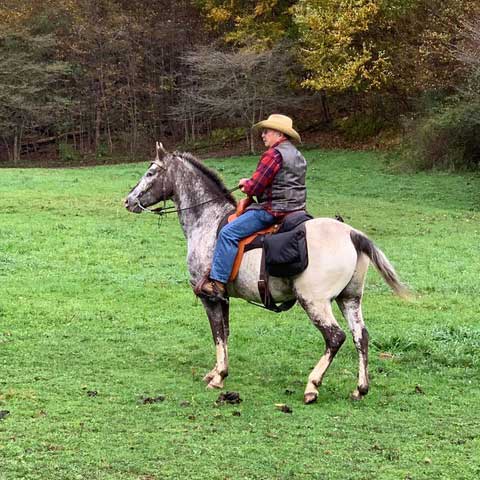 I may be done with my riding season for this year although I do hope to get one or two more in before the weather gets ugly. I must
More


I ride for Alpha & Omega Mounted Patrol and I just completed a ten-hour shift at Hardly Strictly Bluegrass Concert in Golden Gate Park in San Francisco. I love my Steel Saddle, I can't
More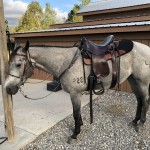 Picture of Nico with my Steele Saddle & Bridle. He and I both love it! Thanks so much! - Sharon G.
More


Thank you for constructing a saddle that is as comfortable as my couch… it's perfect for me and for my horse! My photo reflects the amount of freedom and ease at which the light cedar tree offers my mare to move easily around the barrel for mounted shooting. The lightness
More
My new Fox Trotter in my new Steele saddle (not me aboard though). A great horse and the best saddle I've been in (and I've had many), including expensive custom made saddles. Steele is the best by far, and great guys to work with.

Many thanks,

Alan B.
More